Activities on this trip includes:
Come explore the Nohoch Che'en Caves Branch Archaeological Reserve with us! Our friendly and knowledgeable guides will make your Cave Tubing adventure the highlight of your visit to Belize!
Your guide will pick you up at your hotel or agreed upon location, then we will take you to Caves Branch where your memorable adventure begins! Before Cave Tubing, you will hike for approximately 30 minutes through the lush tropical rainforest, the hiking trail leads to the entrance of the majestic Caves Branch River where your guide will equip you with the necessary equipment such as vests, river tubes, and headlights. You will then embark on a mesmerizing journey into a spectacular cave system which has been identified as a sacred underworld used by the Mayans to honor the ancient Mayan gods. Your Cave Tubing adventure will last an estimated 4-6  hours.
After the Cave Tubing adventure, you will have time to swim and enjoy lunch before heading back to your hotel.
Our Bookit Belize Tours and Adventures team takes care of every detail so you can have a unique experience when we take you to explore the caves at Nohoch Che'en Caves Branch.
This adventure package includes:
⚠️WATER LEVEL NOTICE:
This Adventure is subject to experiencing high water levels from time to time throughout the year and is subject to cancellation, therefore this package will be replaced with another tour.
Make this a full day trip and combine with Ziplining to this tour (minimum of 2 persons)
Make this a full day trip!
Combine with Ziplining.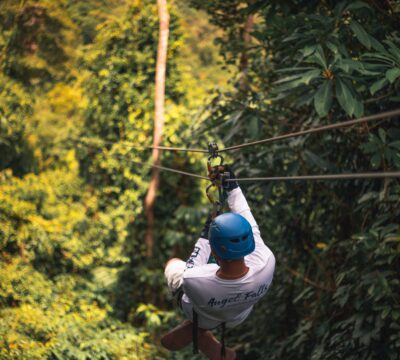 Ziplining
Enter Your Subheading